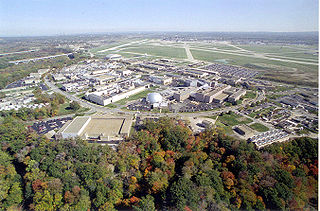 The City of Brook Park is located adjacent to the Cleveland-Hopkins International Airport just 14 minutes from downtown Cleveland and features easy access to I-71 and I-480. According to the 2010 U.S. Census, Brook Park has a population of 19,212 living in the city's 8.8 square miles.
The majority of Brook Park's housing was built between the end of WWII and 1970. Homes in Brook Park include single family bungalows and ranches on tree-lined streets, condos and townhomes. The median home value in Brook Park is in the $105-110,000 range. Approximately 80% of Brook Park homes are owned, compared to rented.
Brook Park is part of the Berea City School District. Elementary students attend Brookview or Brook Park Memorial elementary school. Middle School students attend Middleburg Heights Junior High School, and intermediate school students attend Ford Intermediate School.
High school students attend Berea-Midpark High School, in the neighboring city of Berea. Named to National AP District Honor Roll, Berea City School District consistently ranks in "Best Communities for Music Education" in the nation, and provides all-day Kindergarten at all elementary buildings, self-contained gifted classes for elementary students, and rigorous pre-engineering and pre-biomedical programs in the high school.
The NASA John H. Glenn Research Center at Lewis Field is located within the city of Brook Park between Cleveland Hopkins International Airport and the Cleveland Metropark's Rocky River Reservation. Glenn Research Center is one of ten major NASA field centers, whose primary mission is to develop science and technology for use in aeronautics and space. As of May 2012, it employed about 1,650 civil servants and 1,850 support contractors located on or near its site.
Brook Park is home to a variety of public and institutional land uses, such as the NASA Glenn Research Center, the Metroparks, Holy Cross Cemetery, and a variety of public facilities, parks, religious organizations, and the Berea City Schools. The Army National Guard and Marine Corps also have a presence in Brook Park.
Javascript is required to view this map.