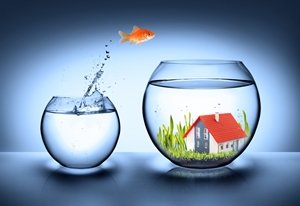 GETTING A MORTGAGE?
Get all your info together before you apply!
We know applying for a mortgage can be confusing especially if you're a first time homebuyer. The best thing you can do is meet with a reputable lender. Talk to them about what type of home you want to purchase, what your budget will allow, and what type of mortgage you might seek. Be prepared to answer any questions that a lender might have for you and be open & straightforward about your circumstances. Despite what the media says about how difficult it is to acquire a home loan there are loads of qualified buyers out shopping for a new place. You are probably one of them!
BUT, before you go for your pre-approval letter (which you will need as you start your search) there are a few things you'll need to have when you meet your lender:
• The name & address of your bank, your account numbers, and statements for the past six months
• Investment statements for the last two months
• Pay stubs, W-2 withholding forms or other proof of employment and income
• Balance sheets & tax returns if you're self employed
• Information on consumer debt with account numbers and amount due
• Divorce settlement papers, if applicable
With this information, your lender will be able to verify your income & bank account information plus obtain a copy of your credit report.
Contact your CENTURY 21 DePiero & Associates, Inc. professional who can refer you to qualified lenders.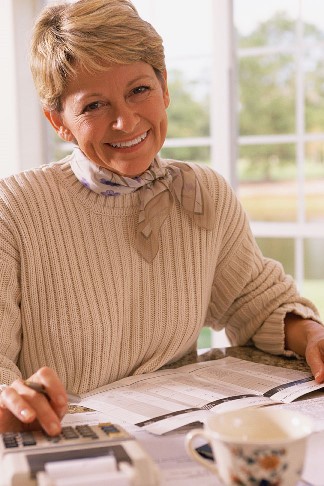 WHICH MORTGAGE IS RIGHT FOR YOU?
There are a variety of loans available.
Fixed Rate Conventional Loan: As the name implies, the interest rate remains the same throughout the life of the loan. Your monthly payment generally remains the same as well. The entire loan is repaid in equal monthly installments over the length of the loan. These low risk loans are available in either short term (under 30 years) and long-term (30+years).
Adjustable Rate Conventional Loan (ARM): With a variable rate mortgage, your interest rate is adjusted periodically, keeping pace with changes in interest rate fluctuations. What this means is that your monthly payment amount is recalculated with each rate adjustment. Depending on what's specified in the mortgage contract, an ARM can be adjusted semi-annually, quarterly, monthly or annually. This is definitely a higher risk loan since your payments may fluctuate greatly due to market conditions.
FHA Loan: An FHA loan allows for the refinance or purchase of a home with a low down payment. These loans are great for the first time home buyer who may not have a lot of cash available to put down on a home. Generally the buyer only needs to have 3.5% of the purchase price for a down payment, and can negotiate with the seller to pay the majority of their closing costs.
HOW MUCH DO YOU NEED FOR A DOWN PAYMENT?
On conventional mortgages your down payment will depend on your credit score. If your scores (and this is a guesstimate) are above 700 you can expect to qualify for a down payment of 5%. At 680 you may need about a 6%-11% down payment and 620 or so roughly a 20% down payment. Keep in mind these figures are rough, and are intended to simply give you an idea of what you may expect. The rules change all the time, so check with your lender for accurate amounts. There are also now convention loans that offer down payments as low as 3%. Ask your loan officer if that's a possibility.
With FHA loans you may be able to qualify for a 3 1/2% down payment.
VA (Department of Veteran's Affairs) mortgages may offer you a NO down payment option. VA mortgages are available to qualified veterans and their surviving spouses. VA mortgage terms are also generally very attractive, and in many cases, little or no down payment is required.
Again, the best plan for you is to start with a reputable, experienced loan officer. While 'shopping' for your loan be sure and compare 'apples to apples' in looking at fees and closing costs. The best way to compare lenders by is looking at the APR%. The APR is intended to show you the actual cost of the mortgage, including the interest rate and closing costs. Your CENTURY 21 DePiero & Associates, Inc. professional can recommend reputable lenders who provide great service.