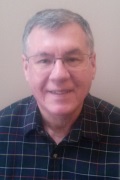 Mike Babij is a licensed REALTOR®, with over 22 years of experience, who is very personable, open minded, and a very good listener. Mike has the innate ability to put buyers and sellers at ease in every home purchase, sale, and closing.
Trained in all facets of home purchase and sales, he has also previously managed private apartment rentals. Mike has a Bachelor's degree in Business from Cleveland State, Associate's degree in Real Estate, and graduated from St. Josaphat.
With very strong skills in marketing, negotiation, and communication, Mike channels those talents to sell your home for top dollar and find your new home at the best price!
Mike is married and the father of two daughters.
Contact Mike to put his knowledge and experience to work for you.